Journeyman Pipefitter (s) – South Dakota (7 10's ; 2 Months ; Completion Bonus)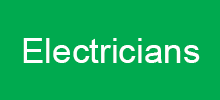 RampUp Labor is currently seeking up to four (4) Journeyman Pipefitters for New Construction of an Industrial Facility.
Currently working 13 on 1 off. 10 Hour Shifts
Pay: $28.00/hr
Per Diem: $75.00/day
Hours: 10's
Duration: 7-8 Weeks
Bonus: $1.50/hr completion bonus if all available hours are worked and ROF is received.
Immediate need! For more information call 816-979-3700 or email us at chad@rampuplabor.com.
Share Job Posting

Join Our Database