Commercial Painter(s) (Kansas City)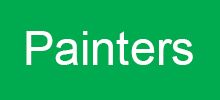 We are currently seeking qualified commercial Painters for several jobs in the Kansas City and surrounding areas. Please have at least 2 years of painting experience and require that you have basic hand tools. This includes: brush, frame, whites and other day to day tools.
We offer paid time off, paid holidays, 401k, as well as health, vision and dental insurance.Please have valid DL, transportation and be able to pass a drug test.
Call 816-979-3700 to set an interview.
Pay based on exp. For more information call 816-979-3700 or email us at chad@rampuplabor.com.
Share Job Posting