Electricians – Commercial/Industrial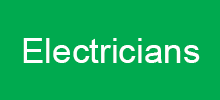 Currently seeking electricians with a minimum of 2 years experience in a commercial and/or industrial setting. We will have several opening around the metro area.
Must have a valid driver's license, tools, and your own transportation.
In addition to excellent hourly wages, we provide:
Health/Dental/Vision
Paid Holidays
Paid Time Off
401k w/ Match
Up to $1500 in bonuses annually for hours worked
Please respond with your resume or call 816-979-3700.
Immediate need for full time! For more information call 816-979-3700 or email us at apply@rampuplabor.com.
Share Job Posting

Join Our Database