Journeyman Pipefitter(s) – Indiana (3 Months ; $30 & $100)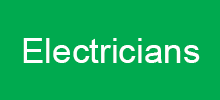 RampUp Labor is currently seeking four (4) experience pipefitters for a project in Indiana.
Must have at least five (5) years of verifiable experience in Industrial Process Piping.
Pay:  $30.00/hr
Per Diem:  $100/day
Hours:  5 10's and 8 ; Shutdown in January (more hours)
Duration:  3 Months
For immediate consideration or more information call 816-979-3700 or email us at chad@rampuplabor.com.
Share Job Posting

Join Our Database