Electrical Assembler(s) – Olathe, KS (LONG TERM ; $13-$18.00/hr to start)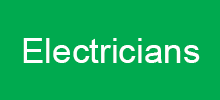 RampUp Labor is currently seeking numerous individuals for long term work in Olathe, KS!  Looking for entry level and individuals with previous manufacturing setting experience.
Requirements:  Pass Background Check, Pass 10 Panel Drug Screen, and Complete a Skills Assessment
Scope of Work:  Responsible for assisting with assembly, fabrication, and packaging/shipping of electrical assemblies (raceways, wire, lighting, controls, and distribution equipment) for jobsite installation.
Primary Responsibilities include:
*Take instructions from supervisors
*Organize tools and materials
*Measure and position parts
*Assemble parts and components
*Verify correct assembly
*Resolve any issues
*Keep a safe and clean environment
*Maintain compliance with all safety requirements
PAY IS BASED ON EXPERIENCE
LONG TERM
WEEKLY PAY
WORK SCHEDULE:  6AM – 230PM ; SOME OT ; SOME WEEKEND WORK
For immediate consideration or more information call 816-979-3700 or email us at chad@rampuplabor.com.
Share Job Posting

Join Our Database