Journeyman Electricians (Commercial) – Kansas City (12+ Months)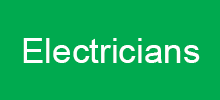 RampUp Labor is currently seeking highly experienced Journeyman Electricians for a NEW Commercial project in Kansas City.  Must be proficient with running conduit, setting panels, pulling wire, terminations, lighting, rough-in, etc.
LONG TERM WORK!!
We offer Paid Time Off, Paid Holidays, Insurance (Health/Vision/Dental), and Employee Bonus Program!!
Pay:  Top Pay!
Hours:  40 guaranteed ; opportunities for OT
Duration:  12+ Months
Immediate Need!
For more information call 816-979-3700 or email us at chad@rampuplabor.com.
Share Job Posting

Join Our Database