Low Voltage Installers and Helpers – Nationwide (Vehicle Provided!!!)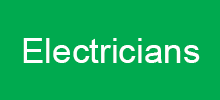 Have you been stuck at home and looking for something  to do and make money?!  What about being able to travel around to various cities, get paid travel time, and work 50-60/hours a week for 8-12 weeks?
RampUp Labor is currently seeking various individuals for an upcoming Nationwide Low Voltage / 4K upgrade project.  Company Vehicle provided for the duration of the project!!
Must be 21 years of age, Clean Driving Record, Clean Background, and Pass Pre-Employment Drug Screening.
Scope:  Unhook HDMI/Network cables from existing TV's and Video Distribution Panel.  Install new 4k Distribution Panel, reinstall HDMI cables, and put TV wall back to normal.
Pay:  $16.00/hr (Helper) ; $18.00-$20.00 (Lead LV Tech)
Start:  8/13 and 8/14
Duration:  2-3 Months
Hours:  50+
Per Diem:  $100/day
Vehicle:  Provided plus Gas Card