NCCCO Crane Operator (777) – Minnesota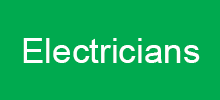 RampUp Labor is currently looking for one (1) NCCCO Crane Operator with Lattice Boom Crawler endorsement to run a 777.
Must have current DOT Card, LBC NCCCO, OSHA 10
Pay:  $35.00/hr
Per Diem:  $85.00/day x days worked
Hours:  5 10's
Duration:  3 Months
Start:  6/29/2020.
For consideration or more information call 816-979-3700 or email us at chad@rampuplabor.com.
Share Job Posting

Join Our Database