Skilled Construction Laborers – Kansas City Metro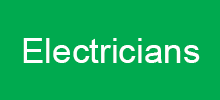 RampUp Labor is currently looking for motivated and mechanically inclined individuals looking for construction laborer / concrete laborer work.  We are gearing up for a very busy Spring / Summer season in KC.
Must have clean background, valid DL, reliable transportation, and basic hand tools
Scope of work: Demolition of existing structures, cabling, piping, electrical, etc., general clean-up duties, concrete laborer, and more.
Pay:  Starts at $18.00
Hours:  40+ Hours Per Week
Immediate need! For more information call 816-979-3700
Share Job Posting

Join Our Database