Electricians (Journeyman and Apprentice) – Kansas City Metro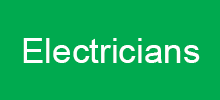 RampUp Labor is currently seeking highly experienced Journeyman and entry level to 4th year Apprentices.  We have various commercial projects currently underway and need additional help!
Must be proficient with running conduit, setting panels, pulling wire, terminations, lighting, rough-in, etc.
LONG TERM WORK!!
We offer Paid Time Off, Paid Holidays, Insurance (Health/Vision/Dental), and Employee Bonus Program!!
Pay:  Top Pay!
Hours:  40 +
Immediate Need!
For more information call 816-979-3700 or email us at chad@rampuplabor.com.
Share Job Posting

Join Our Database